Latest News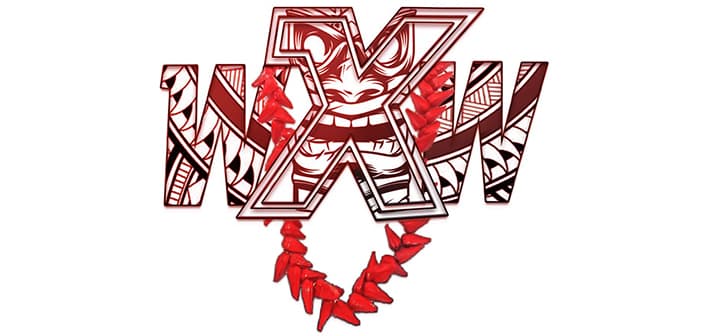 December 1, 2023
2024 is on the horizon and so is a new era of WXW Wrestling… ✅ Big stars and homegrown talent ✅ Exciting, fast-paced matches ✅ Family-owned and family-friendly events Ready to see how it all unfolds? Drop a 🔥in the comments and follow #ThisIsWXW for updates!
December 1, 2023
Happy #MemeThatPhotoFriday! This one's courtesy of Brady Lee Photography, featuring Bryan Richards on a power trip! Let's see your best caption, the comment with the most reactions wins! #WXWWrestling #IamWXW #meme #wrestling #prowrestling #florida #floridawrestling
November 30, 2023
WXW WRESTLING returns to Minneola, FL on Saturday, February 17th To benefit the Alzheimer's Association #liveprowrestling #thisiswxw #minneolafl #wrestling #samoandynasty #iamwxw #wxw #wxwwrestling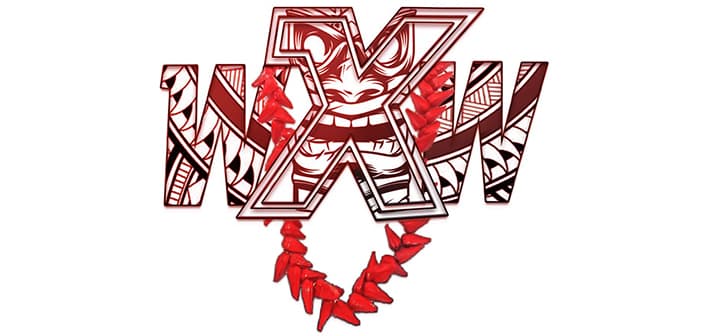 November 30, 2023
It's the last day of November! What were some of your favorite #wrestling moments that happened this month? Let us know in the comments!
November 29, 2023
An AMAZING #WayBackWednesday special feature! Part of a documentary on wrestling filmed by The Travel Channel! #WXWWrestling #IamWXW #thisisWXW #wrestling #prowrestling #wrestlinglife #wrestlingcommunity
November 27, 2023
Happy #WXWWrestling Talent Spotlight Monday! Today's spotlight is the one and only Deathrow Jethro! #wrestling #IamWXW #wrestler #prowrestler #prowrestling #florida #floridawrestling From the Law Office of Harry and Stevens: Deathrow Jethro, real name Jeremiah McCoy Originally from Orlando Fl, now resides in Louisiana State Penitentiary WXW debut 2009 Accomplishments in WXW: 1x WXW CHAMPION 2x WXW Tag Team Champion 2021 Samoan Cup Winner as part of The Wreckoning Jeremiah McCoy was born in Orlando Florida in 1981. He had a good upbringing but suffered from an anger disorder. Mr. McCoy had been suspended numerous times throughout his school years for fighting. He was also expelled his senior year of high school after hospitalizing his English teacher, Mr. Taylor. He was arrested and charged with assault. He was 17 at the time. He spent six months in a juvenile detention center until he turned 18. He was then released and moved to Louisiana. He tried to start a new life but his anger would not let him, he was then arrested again for aggravated assault. He was sentenced to 20 years. While in prison he earned the nickname Deathrow Jethro. Only two years into his sentence the warden would allow him to go on work release as a professional wrestler, in hopes of allowing him to get his anger out. Over the last 23 years Mr. McCoy has been using his anger to entertain wrestling fans in several states. In 2009 he found himself in WXW. He competed in WXW for 7 months and then just disappeared from action. In 2017 he return to WXW under the guidance of Bryan Richards and the rest is history. Mr McCoy would go on to win the WXW Championship, WXW Tag Team Championships, and was a Samoan Cup winner. After a short hiatus, Mr. McCoy returned under the guidance of D Wayne when our office was able to get his parole granted. Unfortunately at this time Mr. McCoy is back in prison for violating his parole. Future goals: Mr. McCoy aka Deathrow Jethro has stated that he plans to become WXW Champion again. Unfortunately that will not happen for some time as we stated before he is currently incarcerated at Louisiana State penitentiary for violating his parole. We at the law office of Harry and Stevens are working diligently to get him parole again, but the future does not look bright at this time for Mr. McCoy.
November 27, 2023
Cyber Monday 25% off sale on #WXWWrestling merchandise! Use promo code WXWBK25 at checkout! https://knockout-shop.com/collections/wxw
November 26, 2023
Cyber Monday 25% off sale on #WXWWrestling merchandise! Today through Monday night! Use promo code WXWBK25 at checkout! https://knockout-shop.com/collections/wxw